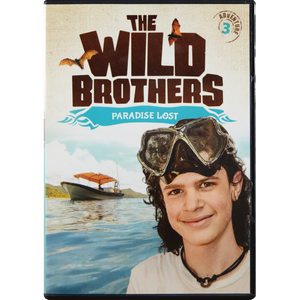 Wild Brothers #3: Paradise Lost*
The Wild Brothers and their parents return for their third amazing adventure! In Paradise Lost, the family boats to a tropical reef with their friends, the Brown family. There they explore the sparkling underwater wonderland of exotic fish, sea turtles, manta rays, and more. Above the tide, the Wild brothers soon realize that this paradise is not perfect. Remains at a burial ground and a few dangerous encounters remind everyone that, despite the beauty of nature today, our fallen world is only a shadow of God's original Creation.
Join the Wild family in this underwater adventure which reminds us that Jesus came to redeem His people, and He will come again to restore a Paradise Lost.
28 min.
Discussion guide included.
---
We Also Recommend