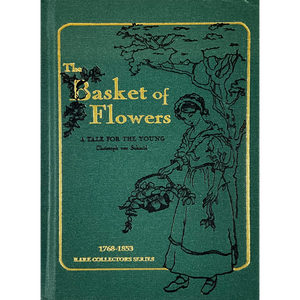 The Basket of Flowers
James teaches his fifteen-year-old daughter all the principles of godliness through his flowers. After facing false accusations and the penalty of death, Mary is tested to see whether her father's deep faith is hers as well. She will never forget his words: "It is better to die for the truth than to live for a lie," and "the worst pillow to sleep on is the pillow of a guilty conscience."

Be prepared for an emotional ride as you encounter the characters who make up this drama: self-seeking Helen, weakhearted Amos, compassionate Elijah, faithful Amelia, the vicious Juliette, an unwavering judge, a wicked prisoner, and most of all, James. This all-star cast will bring to light the undeniable truth that God will never leave us nor forsake us.
Age Range: 9-14
Written In: 1823
234 Pages, Hardcover

---
We Also Recommend