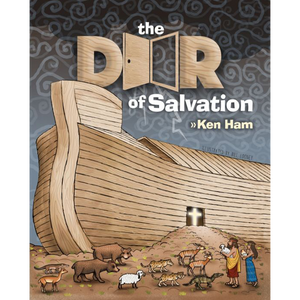 The Door of Salvation
God tells Noah to put a door in the side of the ark — and it was through this single door that the animal kinds and Noah's family entered to be saved from the Great Flood. Our own personal salvation is also found through a single door — that of Jesus Christ.
Now discover how Noah's ark echoes other concepts related to Jesus in this wonderful story designed to entertain and educate. As the Great Flood swept away the world that Noah and his family knew, God protected them in the ark. If we acknowledge we are sinners and accept Jesus Christ as our personal savior, we also ensure our spiritual survival through an eternal life with Christ. When Christ is our Savior, we are protected and comforted by the Holy Spirit.
A unique presentation that highlights the link between the biblical account of Noah and the powerful need for a personal savior in Jesus Christ
Reveals important biblical concepts in easy-to-understand rhymes for children
A fun and interactive format that includes beautiful illustrations and flaps to open revealing the text, creating an experience that will delight young readers!
24 Pages, Hardcover 
---
We Also Recommend